Designed & Constructed Timber Frames

Timber Framed Homes
Cornwall Timber Build will design, engineer, manufacture, and construct a robust timber frame solution.
Both the open market bespoke, and larger multi-phased new-housing projects are its core business strength.
We offer a pre-manufactured timber frame super-structure that is designed and manufactured in-house by a number of talented and enthusiastic individuals. You can guarantee that your project will be carefully considered, and managed in the best possible way.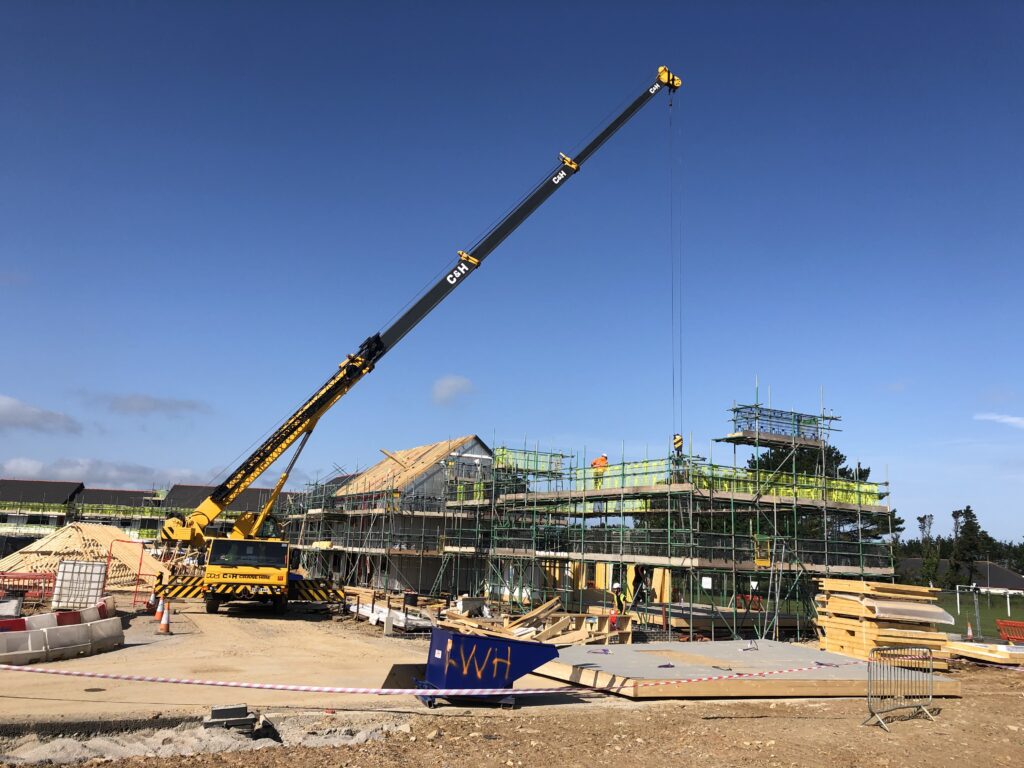 The speed and professionalism in which Cornwall Timber Build can take your architectural drawings to construction on site has to be seen to be believed.
To keep the overall build cost low and within budget must be something to seriously consider with the ever changing weather climate we see in the UK.
Utilising this modern method of construction your overall build programme is dramatically reduced. A pre-manufactured timber frame solution allows your follow-on trades to push your project to a faster completion date.
With ever increasing fuel prices and higher heating costs. Cornwall Timber Build welcome the challenge of demanding U-value / SAP industry standards.